As a leading Digital Agency company, we understand the importance of building a strong and unified brand. Our team of experts work with board to create a global site under one CMS, complete with flexible templates that give your local markets a voice. With our help, they can overhaul their current content and build a distinct brand that sets them apart in the industry. Let us help them build a strong financial foundation for the future.
_
a digital toolkit for business growth
BRANDING
UX / UI
WEBSITE DEVELOPMENT
Muthoot Group wanted to build a site that would allow it to offer an array of targeted resources to small business owners, in an easy-to-navigate format. Given the complexity of their main website, and the desire to create an immersive experience, the solution was a microsite that employed Muthoot Group's brand identity but which had its own personality. The goal of the site was to enhance the Muthoot Group brand by creating a hub of unique and useful information targeted to the small business owner.
Muthoot Business IQ provides information on related Muthoot Group products and services, in addition to specific business advice, latest news from the sector and upcoming events.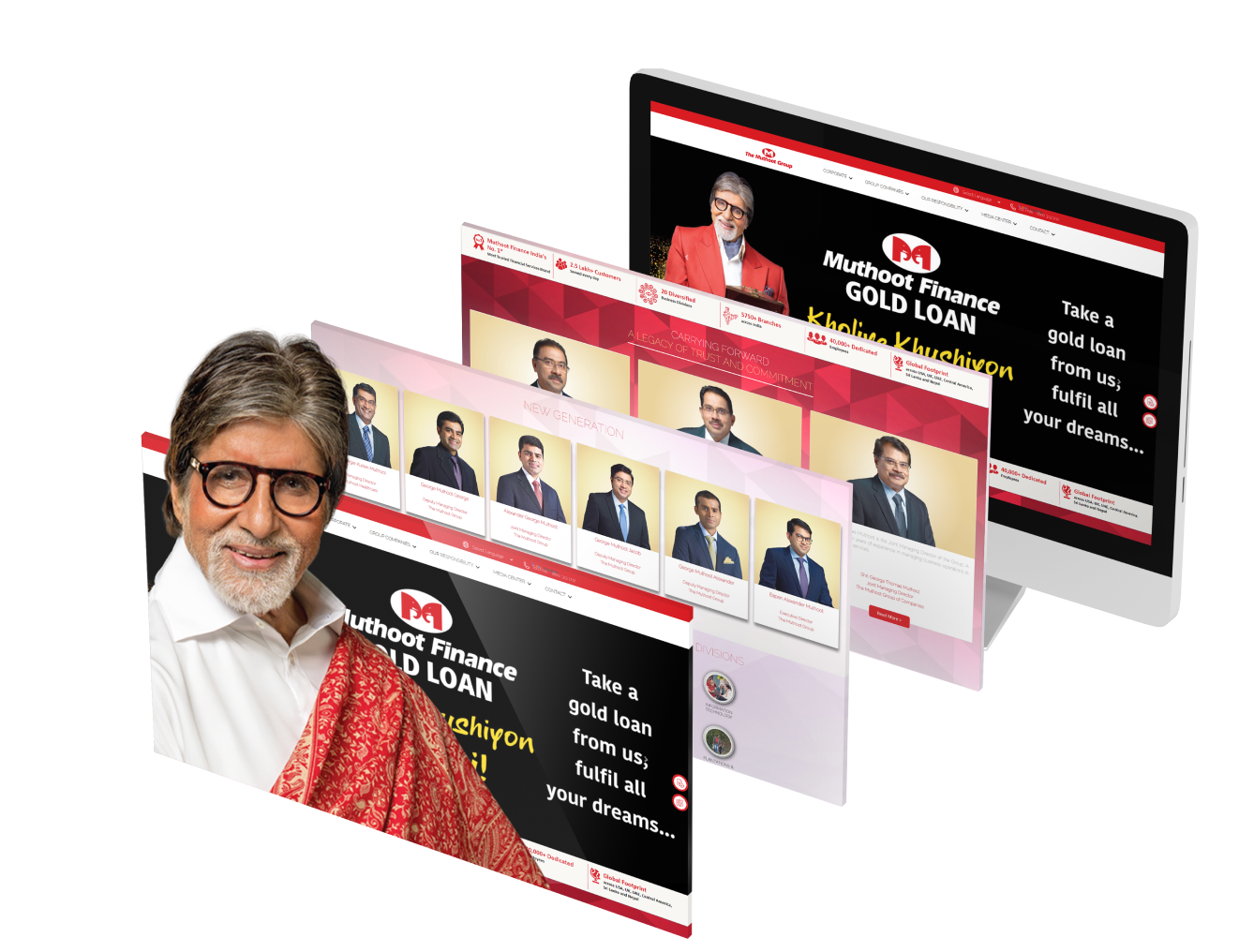 We developed simple, friendly icons for key content areas, to add visual energy to the site and to act as helpful navigation cues.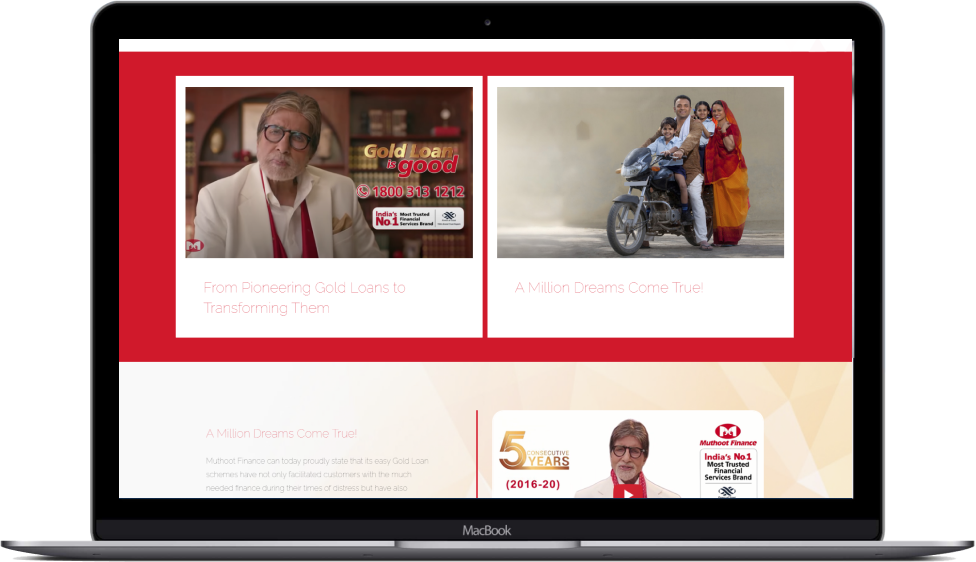 Muthoot Group use of rich color creates an energy and warmth that's well suited to the brand's personality. Their Red and White corporate colors are vibrant, engaging and distinctive. The accent colors of Gold and Brown add variety and playfulness while enhancing the primary colors.

A design system is a collection of reusable components that can be assembled in multiple ways, allowing for a scalable UI language and streamlined UX guidelines. This central design language speeds up the pace of creation for NDS designers, while also ensuring a consistent user experience.
We selected Raleway as the font for Muthoot Group, as the rounded finish provides a warm, approachable feel that matches the brand's color palette and overall personality.