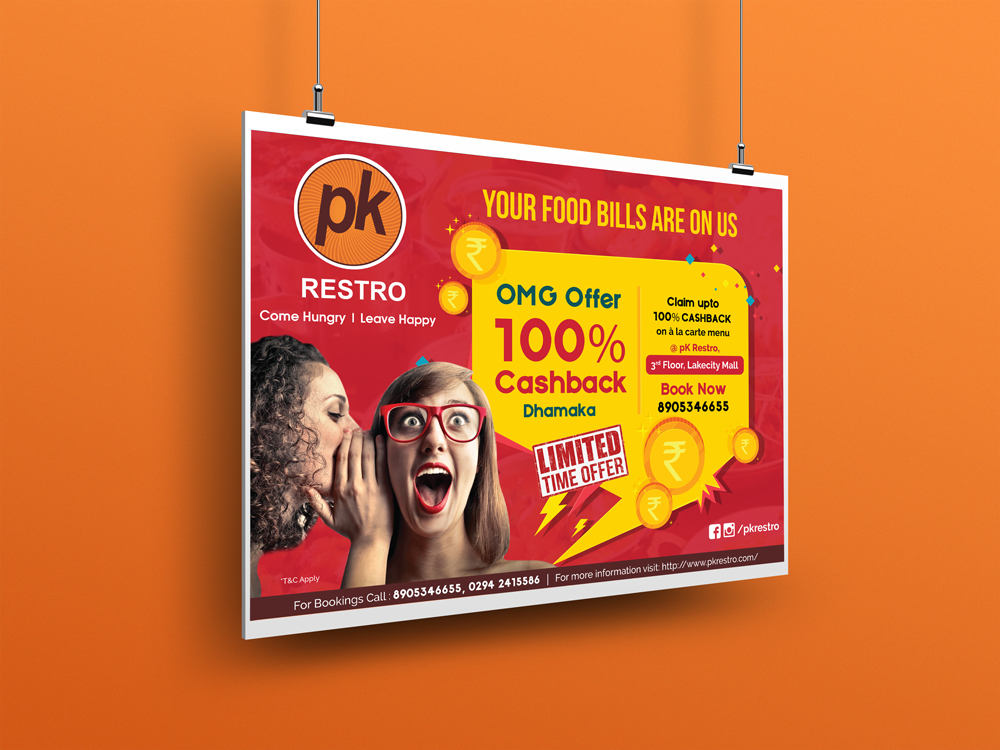 PK Restro
PK RESTRO
Offline marketing has been developing and growing for over a hundred years, until not so long ago online marketing came into sight causing a huge impact within the marketing sector. Although online marketing has strategic factors, a lot of people would jump to the conclusion that offline marketing is no longer needed. But the truth is, old traditional methods of marketing are here to stay.
Strategy

Brand, UX Strategy

Design

UI/UX Design, Art Direction

Client

PK RESTRO
They will always be evolving. These are 'tried and tested' methods and there is not much that can go wrong and when online and offline marketing are combined, they create better results than they would on their own. Here's our work for PK Restro, an Indian and Chinese cuisine restaurant.